On-budget design, marketing and print
Staffordshire graphic design company, KXV offer clients over 25 years of creative identity branding, design, copywriting and marketing expertise at a fixed price.

This enables our clients to become confident and secure in the knowledge that they will receive a top quality creative experience at a pre-determined price.
As specialists in practical information handling and creative interpretation, we take great pride in being able to understand a client brief; determining your short and long term objectives, and ultimately building a long-standing relationship built on trust.
Our modular design and creative services are designed to be simple and non-baffling, and our marketing advice is absolutely free!
You can simply send us your photographs and text for us to design with - or may wish us to add our copywriting skills to make your copy more punchy. We can supply
print-ready pdf artwork for you to send onto your own preferred printers, or opt to use our print associates, for which we willingly publish our print prices.

Rest assured, you are 100% in control of your budget.
...................................................................................................................................................................
TYPICAL FAQ's
How do I place an order?
Easy, just send us an email of your requirements and we will be in contact with you. There is a contact form on each page.
My usual design agency charge much more that you. How can this be?
This is because we keep our overheads to a minimum. We won't wine and dine you, nor spend hours in meetings. You will speak with an experienced graphic designer with over 25 years experience in the business; who will have the skills knowledge to turn your project around rapidly. We don't have an admin team, nor account handlers.
We charge an honest price and go the extra mile for a continuation of business.
I am in Berkshire and you are in Stone, Staffordshire. How does it work?
Really quite remotely! We can speak by telephone, email or arrange to Skype each other to create an initial design brief.
If you are a new client, we may ask you who your competitors are. How you differ from them. What services you offer. How do you want to be perceived by your audience. What style of design that you like. What colours do you like or dislike or do you have any pet hates!
All artwork is supplied by email, and proofs are sent in a pdf format at every stage.
How do I pay?
We accept payment by credit/debit card/Paypal and bank transfer.
For design only and website design jobs, we request 50% deposit prior to any works taking place and the balance upon final approval.
For printing, we kindly request full payment upon placement of the order. Print is typically delivered within 2-4 working days by courier to your door.
How long does it take?
From the supply of information, the creative design typically takes between 3-5 working days. Although, we do always aim to deliver a concept before this time.
What you see, is what you pay. Not a penny more...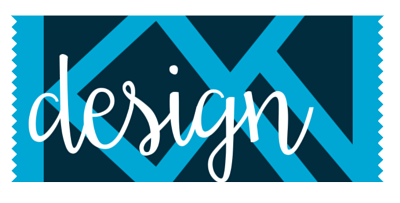 Fixed price graphic design, print & websites